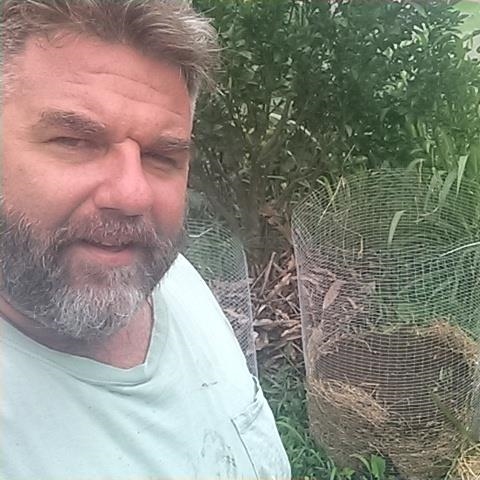 A Newcomer's View
I am relatively new to the team here at Hogar de Vida. When I first arrived, I would never have known that these children had not always been at Hogar de Vida. The atmosphere is family. Always family. Love, acceptance, encouragement and a lot of hugs. But these children are not born and raised here. PANI brings them to us. This branch of the Costa Rican government is responsible for making sure these children are protected and safe. It is often to Hogar de Vida they turn for this assurance. PANI places 35 children within the walls of our home from ages 0 to 10 years old. Sometimes they stay for a few months - sometimes for years. The idea is to provide a safe environment for these at risk children while the government decides their future.

I quickly realized that Hogar de Vida is more of a foster care facility than an orphanage. I also immediately saw that it takes a different type of person to be a part of the Hogar family. Here love must win, and it does. These children have had their world turned upside down and PANI has tasked us with making sure that while they wait to see what their future holds, they are in the safest, most secure and loving environment possible.

We appreciate that the government of Costa Rica recognizes that Jesus is the answer. Not a denomination, not a specific church, just the pure love of Jesus. PANI and Hogar come together to form the best opportunity for these children to have a productive future.

Steve Hoover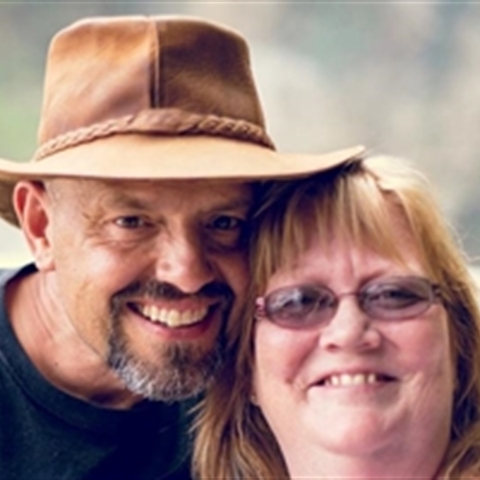 It is Worth it All!
In August 2009, the Suttons climbed aboard a plane with all our belongings in 6 suitcases. We had entered the empty nest stage because all our children were in college and we embarked on the biggest adventure in our life up to that point. We were headed for Costa Rica for 8 months of language school and then on to Home of Life in Guatemala to serve the people in whatever way God led us.

It has now been 7 years since that day and we are sad to say that God is bringing this season of serving at the Home of Life in Guatemala to an end. He is calling us on to something new. We don't know what that is at this point, but we do know that our God is faithful.

Arriving at the Home of Life in Guatemala over 6 years ago, we didn't know exactly what our role would be but knew we were coming to help and serve in whatever way needed. Our day to day activities varied over the years, fluctuating between direct child care and for Vickie to work behind the scenes in administration and for Norman to work on new construction, maintenance and helping with homework projects. We both hosted teams. We taught the kids new skills so they could have a means to make some income. But no matter what our day looked like at the time, there was one constant -- it was all about the kids and God's love for them. We did normal "kid stuff" with them, things they hadn't had the chance to do very often. We went to the town pool, got ice cream, made special food like corn dogs, onion rings and donuts, went on all day outings to the river or to the ruins, and we made sure to take advantage of "teachable" moments to point them to the Lord.

When we first shared with the Staff and then the kids that we would be leaving, one by one they fell into our arms crying. Our hearts were wrenched apart into thousands of pieces. Because of the pain, we wondered to ourselves if this was all worth it. Was our time here over the last 6-plus years worth the pain we are causing now? Should we have come? Although the pain is real and excruciating both for us and the kids and staff, we have to say, yes, it was worth it and the pain is evidence of our time being worthwhile. The pain is the evidence that we poured out God's love and it was poured back to us. We tell teams that at the end of their week or 10 days, they may not see much physically that they have accomplished, but they can be assured that the love they pour out on the kids can have an eternal impact. Through them the kids are getting a small glimpse of the mighty love the Heavenly Father has for them.

So it is time to listen to our own advice and follow the instructions of 2 Corinthians 4:18. "So we fix our eyes not on what is seen, but on what is unseen, since what is seen is temporary, but what is unseen is eternal." Pouring out God's love is more than worth it. Whether it be shown through wiping a nose, kissing an "owie," helping with homework, giving a hug, or teaching a skill, IT IS WORTH IT! It is worth it because we have made a difference in the children's lives, one child at a time through seemingly insignificant actions. It is worth it because we have enriched these kid's lives and our life has been enriched by them in a way that nobody else could have done.

Yes, it hurts, but every time we feel the pain, we'll remember that love is always worth it. We encourage you to take the risk, pour out love to those around you, love the unlovable, go on a mission trip and love people of another culture. We believe that you too will find out that it will be worth it all!
Norman and Vickie Sutton